CCTV Surveys
When you have a problem with your chimney it can be challenging to identify exactly what's going on.
Using the latest industry equipment Chimney Gleamer give you high quality footage of your chimney to diagnose problems and suggest solutions. Carrying out a CCTV survey is the cleanest, quickest and most effective way to identify issues.
The benefits of a CCTV Survey: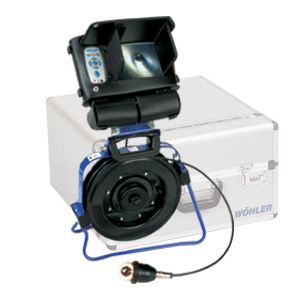 With 360° rotation and 180° swivel-views, the camera provides high quality footage of your entire flue
A compact camera causes no damage
The survey takes roughly one hour to carry out making it a very quick way of identifying problems

You keep video footage plus a detailed report of the diagnosis and advice—helpful should you need to
explain the situation to a third party

The survey provides data needed to give you the best advice
It helps ascertain whether or not your flue should be used
Why do I need a CCTV Survey?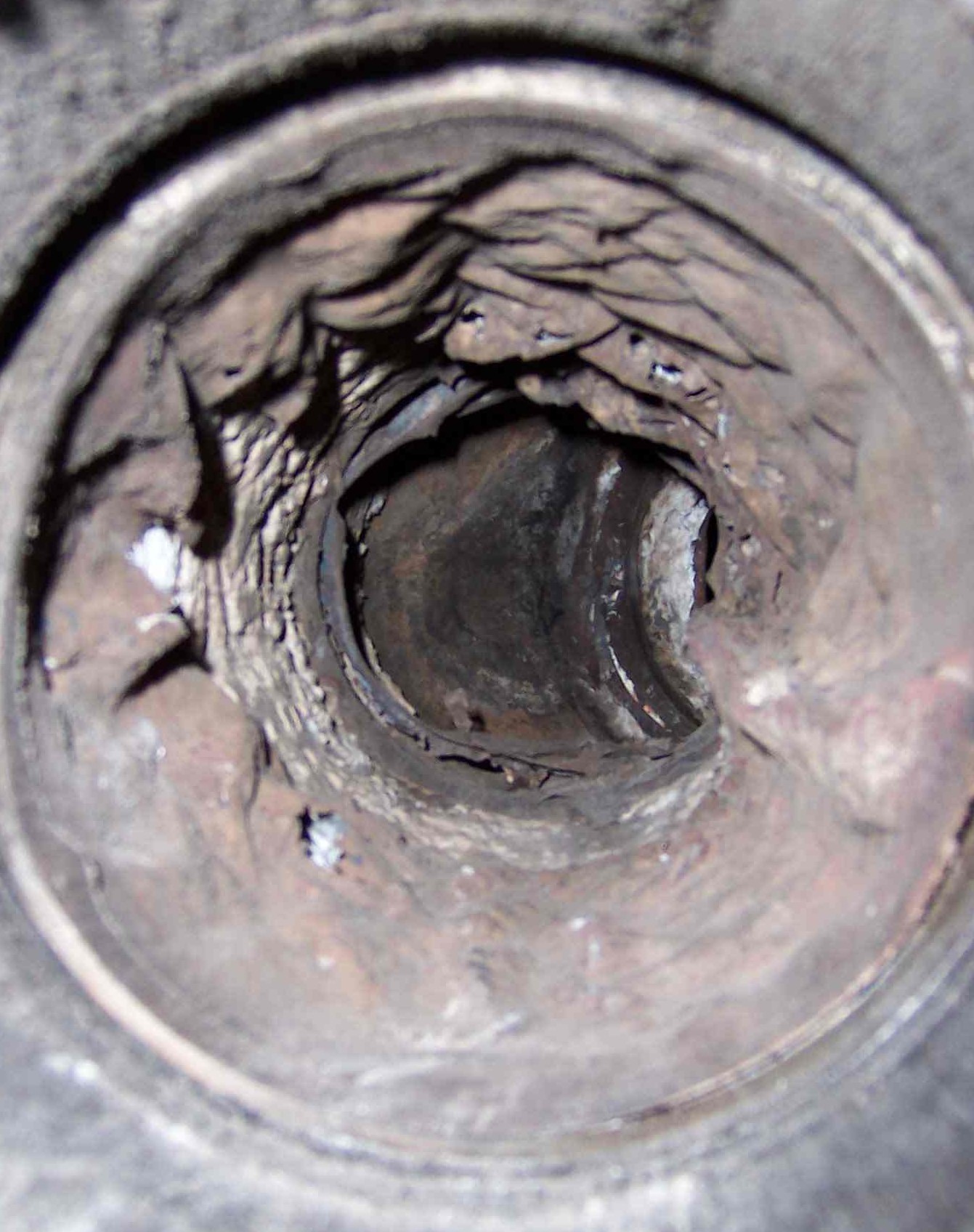 If your flue is functioning poorly. If your flue fails an integrity test. If you've had a chimney fire, which can cause flue damage and is potentially dangerous. A survey will identify the severity of the damage and establish whether it is safe to use
If you're buying or have recently bought a new home. A survey will identify whether or not your flue is safe. If not, it will help you evaluate the extent of any work
Post-repair CCTV surveys ensure that work has been carried out properly and that issues are resolved
If you have a blockage that can't be removed by sweeping
If you want to line your chimney a CCTV survey and Flue Integrity Test will give you data you need to ascertain whether one is needed. If you're reinstating an old flue. If you're renting out your property and want to reassure tenants that the flue is safe. If you're planning building work or a loft conversion, a survey will alert you to potential problems. If you're surveying a property
What does a CCTV survey involve?
Before your survey takes place Chimney Gleamer professionally cleans your chimney. The three main reasons for this are: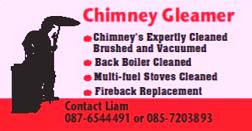 Heavy soot deposits in the flue can hide problems
Loose soot can fall onto the camera and obstruct the view
Soot can cause significant mess when feeding the CCTV camera along the length of the flue
Once your flue is clean the CCTV equipment is set up. It takes up very little room as you can see from the image.
The camera is secured to a rod and brush and fed up to the top of the flue. When it reaches the top the camera starts recording, feeding colour images back to us. As the camera travels back down the flue it stops at regular intervals to record particular sections.
Should Chimney Gleamer identify a problem, we will collect multi-angle images to find the issue before moving along the rest of the flue.
With your survey complete we'll show you the images and talk you through any potential issues and subsequent options.